Crotone Taxi since 1960
The CrotoneTaxi.it service is present in the city of Crotone and adjacent areas since 1960. Born from the passion of Rocco Panaja today is carried out by the family Panaja with progress and technological advancements, but also with passion. It has a largest fleet of vehicles to meet your every need... We are always ready to accompany you for free time, for business or in holiday, around the region of Calabria or in Italy. With our fleet of luxury cars (NCC) and the possibility to choice the driver. Please call us with numbers that you find on the website or by filling out the form in all its parts ... We will contact you soon. We are fast when you need it ...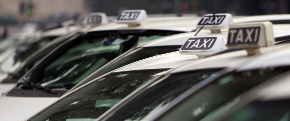 Taxi Service
The Crotonetaxi offers high quality services for every type of situation. Our staff is totally available of the customer for advice the best solution for his needs, about simple Taxi or luxury cars or mini bus for groups. We are able to ensure maximum comfort and punctuality for each shift. We are present at ports, airports and train stations to be always ready to take you where you want.
NCC Service
For businessmen and not only... the Crotonetaxi offers a rental service with driver for travel by luxury cars and maximum comfort. Choice of the driver you want to be available to you for events, weddings and ceremonies. We offer travel throughout the region Calabria and throughout Italy. All with competitive prices and high professionalism.
We make agreements with companies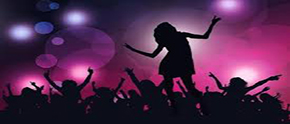 After an evening...
The Crotone Taxi takes you after or before a dinner or a night disco for bring you to your destination. All with maximum comfort and safety. We are also available for rental services with driver for restaurant dinners, pubs, nightclubs, parties with friends and in all those places where you are likely to drink a few glasses more.
Available 24 hours on 24!
Transfers
Carry out transfers to and from Porto, Sant'Anna Airport and railway station at the resort holiday, the hotel or destination you desire. We will arrive before your starting location or we will be waiting at no additional cost until you arrived. Choice of the driver, car (Taxi or NCC) and group transfers with Minivan or Minibus. Book your transfer in advance to get discounts and be certain that we will be there waiting for you ...
On holiday without problems
Are you on holiday in Calabria and you did not bring your car ? No problem ! we will be happy to pick you up at the port, airport and railway station and take you back at the end of the holiday. You can also visit the most beautiful places in Calabria with our drivers who will follow you wherever you want. We will be at your complete order for as long as necessary. Visits, shopping and more ...
Call us for informations.
Agreements
We carry out agreements for all those who travel more for work or for pleasure. Agreement for Public and private companies, reserving them special prices.
In all cars they are equipped with automatic payment system (POS) that will enable you to pay with major credit cards without any problem of cash.
Discounts for those who contacts us directly!